Slider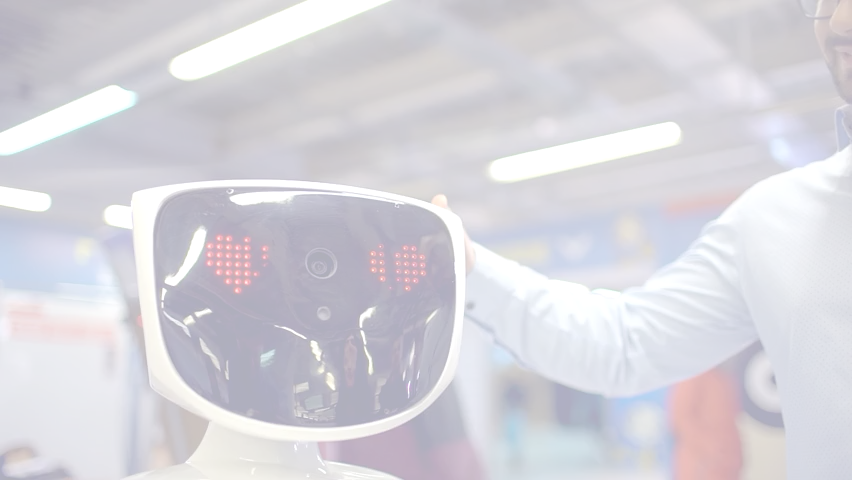 What if you could

unlock the key

to your user's feelings?
SIGN UP FOR FREE TRIAL
Emotion Recognition
Understanding emotions increase sales and saves

costs
Learn more
Emotional Intelligence
Hello
Meet V.E.R.N.
Three reasons why

you need V.E.R.N.
Real Time

Integrate V.E.R.N. for instantaneous analysis wherever you need to know how people are feeling.

Sentence Level Analysis

Analyze each sentence for emotion, and find exactly how your users feel.

Actionable Results

Get "Anger," "Sadness," and other emotions not just positive, negative, neutral or "mixed." Get started immediately, no need for the model to "learn."
What can V.E.R.N. do for you?
Proof slider

Emotional intelligence is responsible for 58 percent of performance in all types of jobs, and 90 percent of top performers
Gallup suggests organizations driven by emotional intelligence will see 40% reduction in absenteeism, and a 60% reduction in staff turnover
About 1
Dive deeper
Real-time communications analysis with emotional

intelligence
Do you want to know what your clients feel about you? Would you like to get this information as it happens? V.E.R.N. removes a delay between data collection and execution.
About 2
Subscribe
Subscribe to

our newsletter
Text tabs
How to get V.E.R.N.
Connect direct to
V.E.R.N.
Connect through our API and
get real-time results for your communications software. Get all of the emotions we track and the latest updates to ensure the most accurate analysis. You'll love to use our dashboard to create and set initiatives, and monitor the emotion in your user's communication.
Get V.E.R.N. from an
AI Marketplace
Enable V.E.R.N. for your ModelOps. Secure system solutions enable use of V.E.R.N. in sensitive use cases. Our AI Marketplace partners offer V.E.R.N. in an easy-to-use solution.
Domain and Personal level
analysis
Users aren't all the same. A plumber and a podiatrist speak a slightly different language. We'll work with your company to create custom framing to enable your analysis to even greater accuracy.
Our blog
Last week we compared sentiment analysis to emotion recognition software, using VERN. We saw that sentiment analysis rated content as "positive," "negative," "neutral," and "mixed." Some software rated content with a magnitude, indicating the strength of the "positive," "negative," "neutral," or "mixed." In some cases, it is accurate. In others, it was not. Emotion recognition looks […]