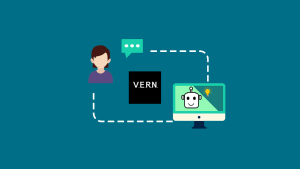 V.E.R.N. is designed to be better the more its used. We have designed a system where V.E.R.N. learns from each interaction, and from each group or individual it interacts with. We use machine learning to refine the analysis so it's responsive to changes in languages.
You're very own V.E.R.N. can be constructed to fit your own needs, and learn what your unique users communicate emotionally.
Get started now by contacting us today!
Let's learn!
Start today with V.E.R.N.