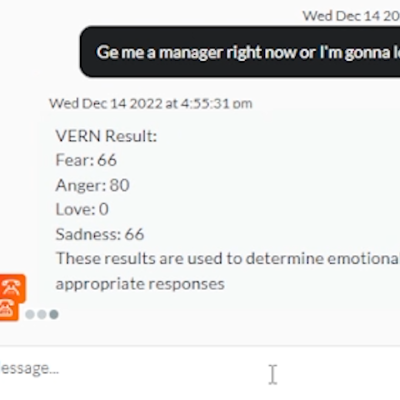 Add Emotion to your bot Builder.
Retain customers. Build your dream bot with Kore.ai to use VERN™ and unlock the potential of responding accurately to customer's emotions when they contact you. VERN's team members can integrate VERN into just about any software!
We're creating world-class emotionally intelligent chatbots and virtual assistants for companies and organizations just like yours! Add empathy and solve big problems.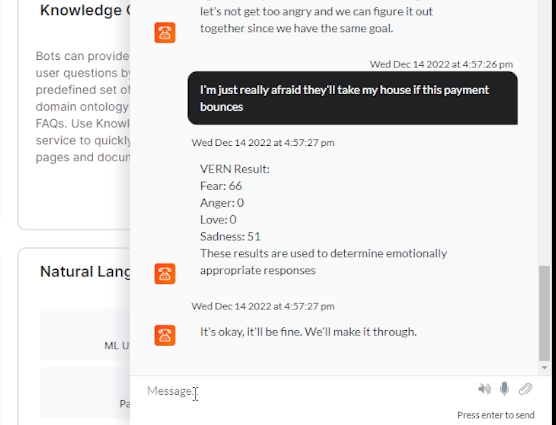 VERN's integration takes a holistic and sustainable approach to integrating, tailoring, and monitoring the use of AI assistants. Our integration is based on implementing more of an Augmented Human Intelligence platform that has the ability to be shaped and steered by managers and operators depending on the specific use case.
With the implementation of Kore AI's chatbots and virtual assistance we take an interactive modular approach to implementation. Having a more modular AI implementation allows for better oversight and monitoring as it relates to specific bot functions, and a more customized user experience.
What needs to be accomplished? We will start with the goal and work backwards to ensure nothing is left out.
We will craft our offering specific to your company's needs
that matches emotion with action
We'll provide metrics associated to positive success, and keep an eye on it if anything changes
The data set or implementation will be updated as needed to continue to provide value.
We will continually refine, with lessons learned from the most recent implementation.
Having implemented an isolated AI company specific database ensures that no confidential or proprietary information gets leaked.
Implementing AI data sets that have emotional feedback cycles will give your product a unique competitive advantage and more.
Modular AI architecture allows for more flexible and secure bot assistants-for you to WIN!
Connect today and become an early adopter of emotionally intelligent modular AI technology
VERN™ AI is a proud partner with Kore.ai to provide emotionally intelligent chatbots, virtual assistants, and other conversational AI technologies.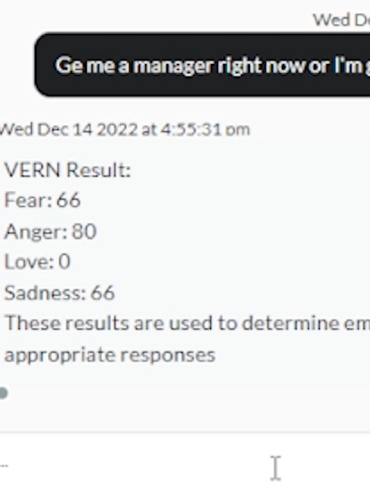 Leveraging real-time emotional analysis and intent prediction with VERN™ AI coupled with Kore.ai's world class NLP/NLU system gives you unparalleled abilities to respond to your customer appropriately.
Take action immediately when someone needs some additional help.
Don't make an anger machine! Customers who are angry hurt your bottom line.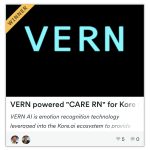 VERN™ AI entered into the Kore.ai bot-a-thon 2022 and was chosen a WINNER by Kore.ai and the contest judges.
"CARE RN" was created for customers who are upset and want to speak to the manager.
VERN AI is emotion recognition technology leveraged into the Kore.ai ecosystem to provide world-class emotional intelligence in real time. CARE RN is a bot to demonstrate capabilities.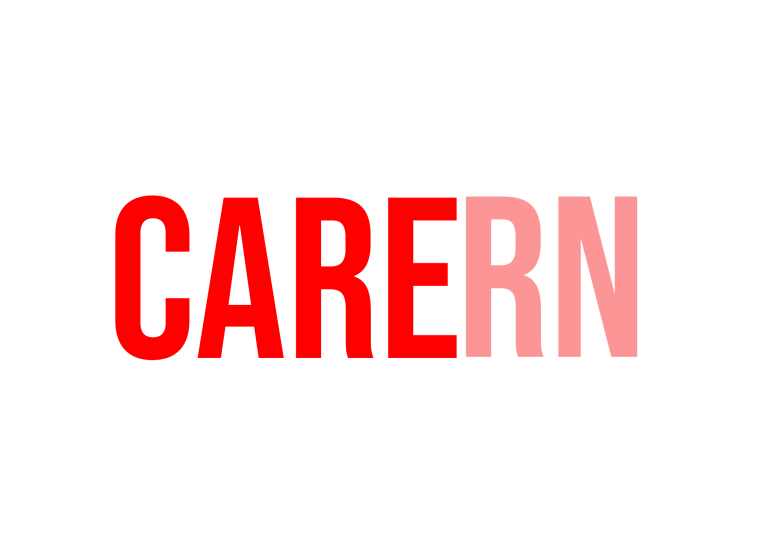 Kore.ai is the world leader in Conversational AI technology, helping companies deliver extraordinary experiences for their customers, agents, and employees on voice and digital channels.
$1B+
In cost reduction
delivered to consumer operations since 2015
150M+
Enterprise consumers
interacting with Kore.ai technology
1M+
Employees use Kore.ai to automate 1b+ interactions via 35+ channels
We can help you build your emotionally intelligent AI
VERN™ can work with you to build a Kore.ai bot or augment your existing bot to include VERN™'s revolutionary emotion recognition system. It works in real time, providing you with distinct salient emotions with their intensities, so you can take immediate action on an emotional message.
We have helped others build their empathetic AI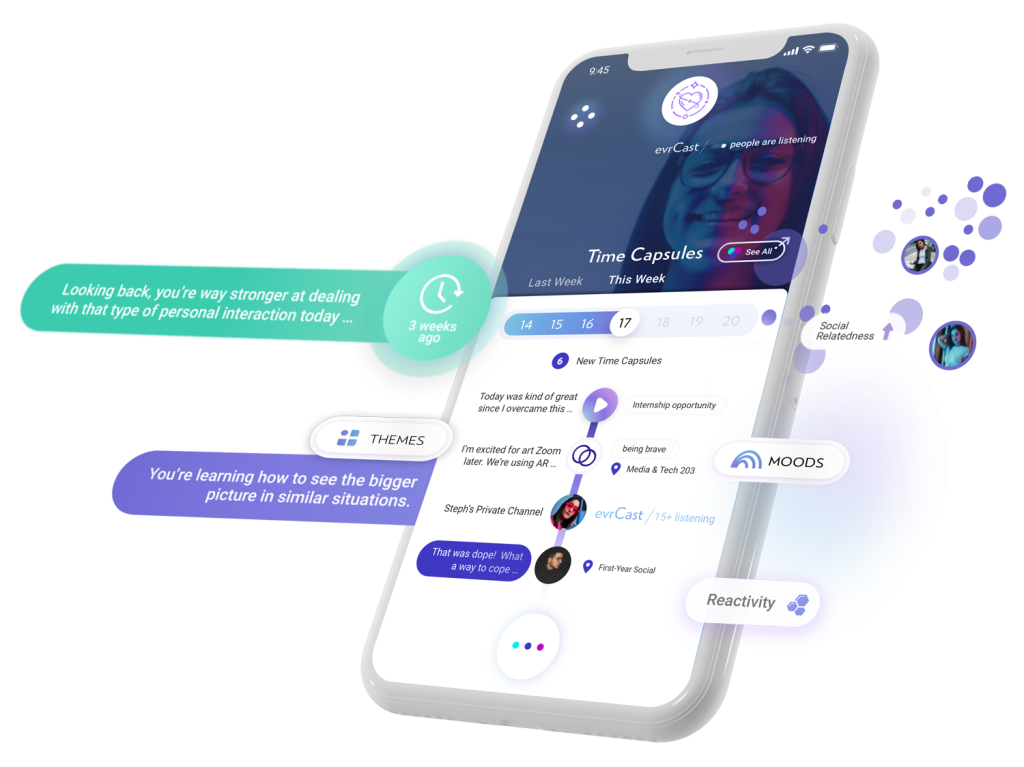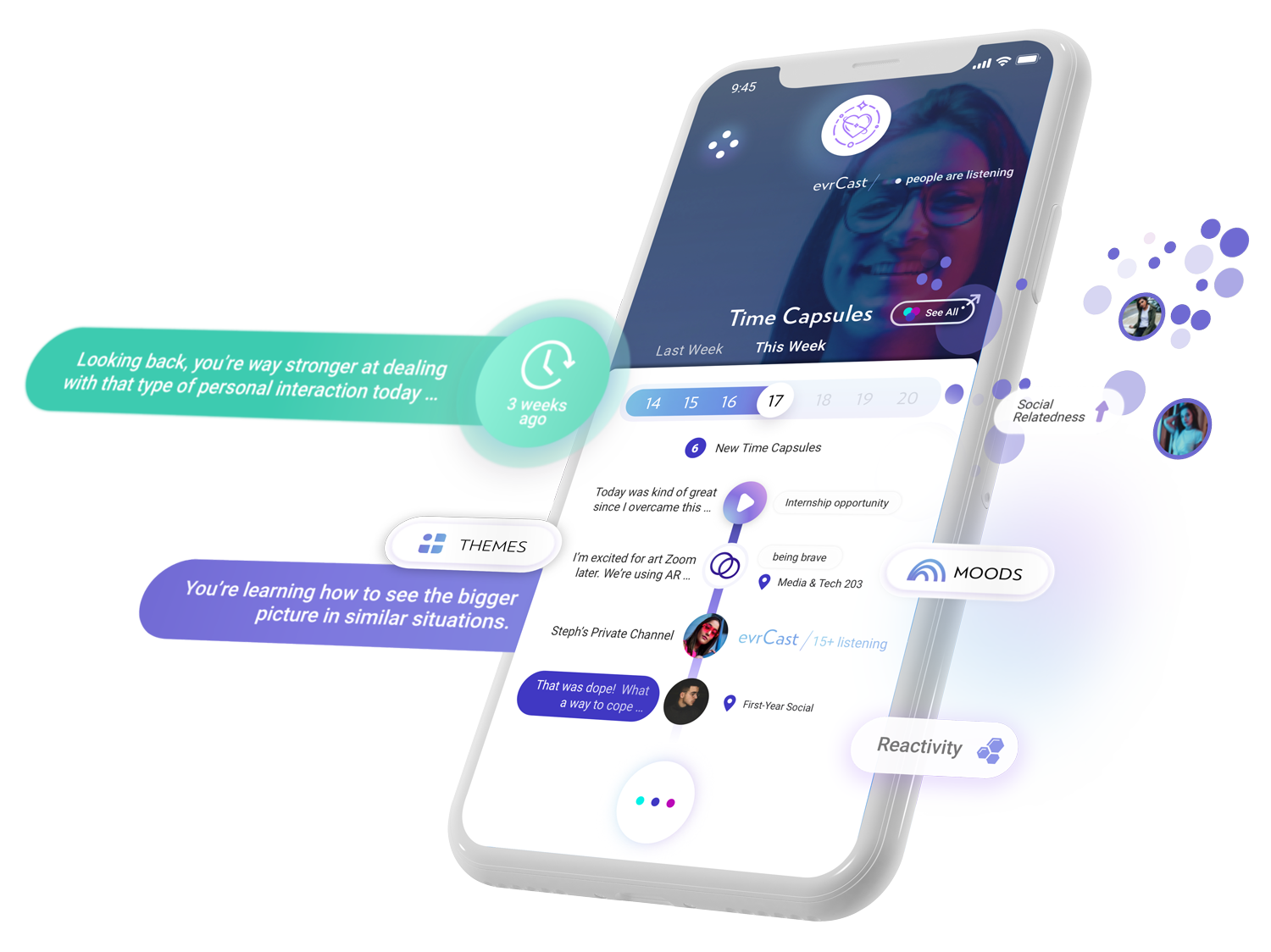 VERN™ replaced industry leading technologies in this revolutionary mental health application that has won several awards for responsible use of technology. We work with the team at evrmore to integrate VERN™ and to improve accuracy and effectiveness.
Boise State University-GIMM Lab
VERN™ provides BSU emotional analysis that is used in their VR/AR application for children with autism. VERN™ helps identify the emotions during a co-led session with the child's therapist.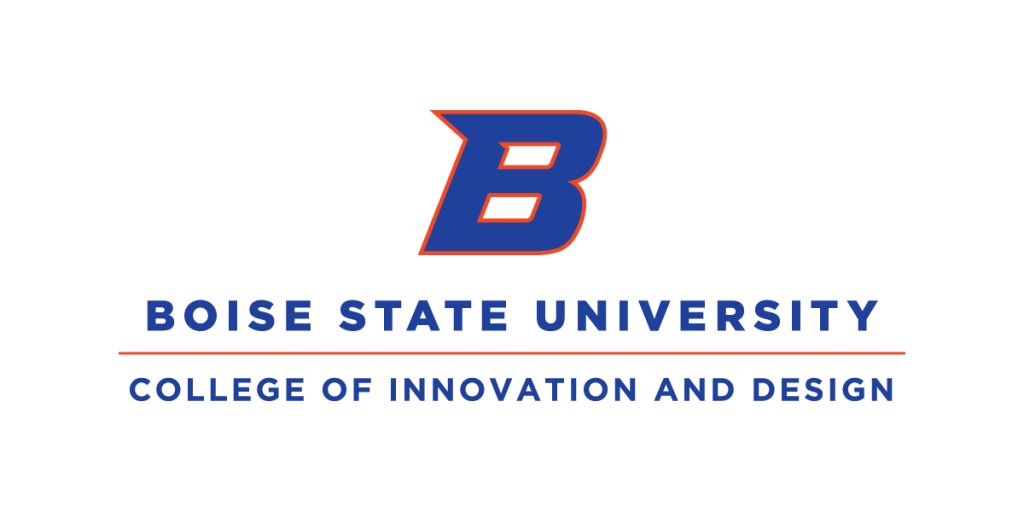 Let's do
Amazing
together
VERN™ can show you how to use emotion recognition in your software and how you can leverage the power of empathy. VERN™ together with Kore.ai represents a new era of conversational AI: One that empowers empathy.
Let's build a Kore.ai bot together